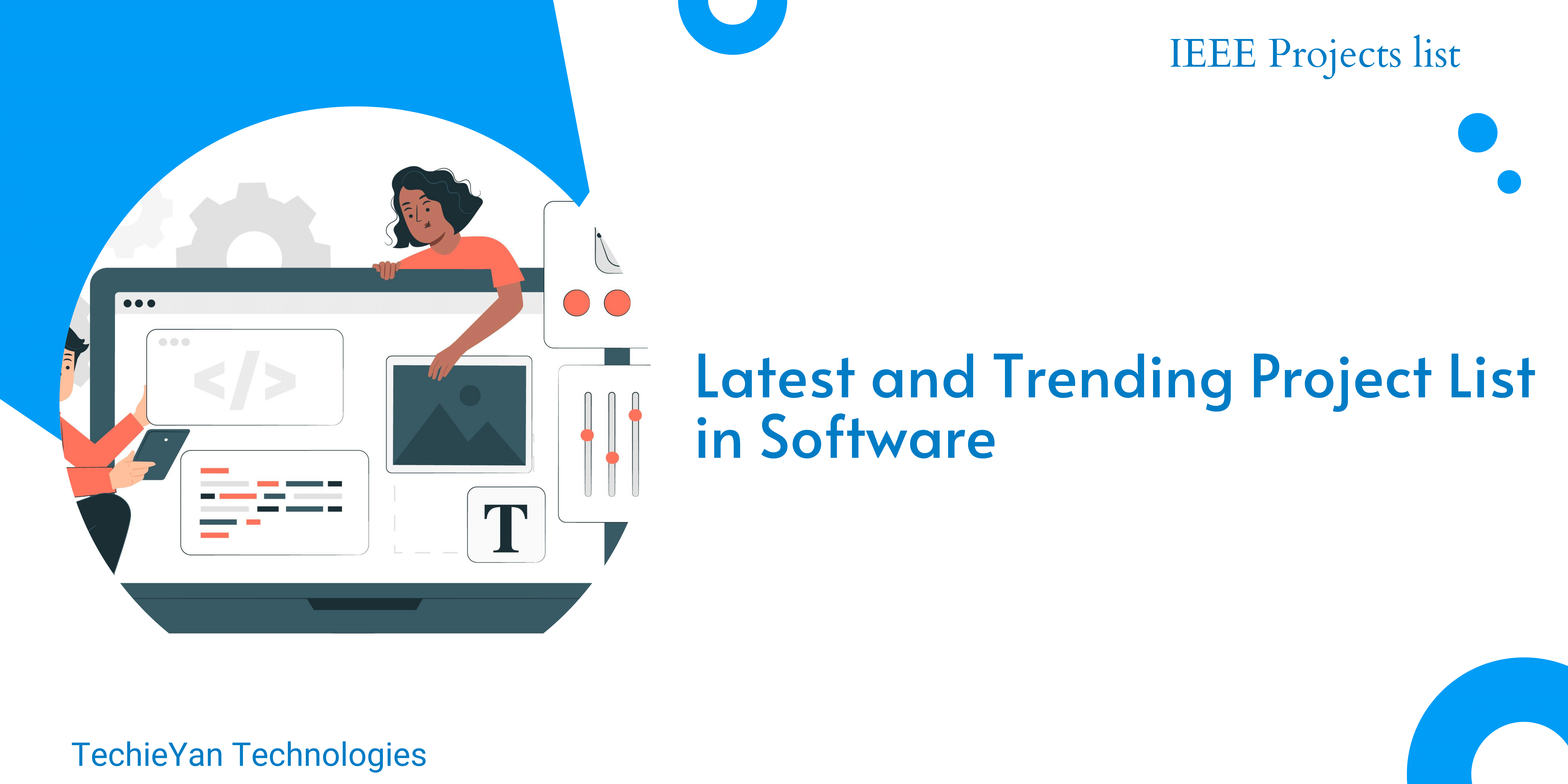 Final Year Software Projects for M.Tech Students
Get the latest topics for software engineering projects. Listed here are a collection of innovative software project ideas awaiting implementation. Learn and improve your programming skills with these new topics for software projects prepared by our team of software engineers and students.
Here are some final-year project ideas for software engineering that offer various software development options. We were created to identify the most innovative and challenging IT projects. Those studying and researching IT will find it helpful.
For final and pre-final year students, TechieYan Technologies gives complete assistance in the field of M.Tech Projects and Research Works. 
TechieYan Technologies is dedicated to providing students with 100 percent satisfaction and all of the information they require on specific M.Tech Projects and Research Works in order to prepare them to work in a demanding corporate environment and complete the project within the specified deadlines. According to university norms, there is no plagiarism in the report.
For M.Tech Final Year Projects, we also give industry-based real-time projects.
IEEE projects are created for students in every category.